Assists in Reducing Stress and Anxiety
Lavender and Rose are both medicinal herbs that support peace and relaxation, combating anxiety and stress.
Sleep and Relaxation
Passionflower is a beautiful medicinal plant that is considered a sedative. It is commonly used to support restful sleep and promote relaxation.
Supports the Nervous System
Mucuna bean is an adaptogen that supports healthy levels of dopamine and nourishes the nervous system.
Recipes Featuring Peace Potion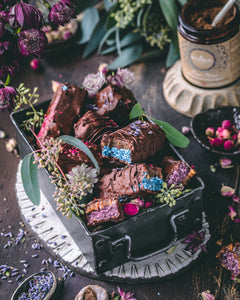 For a healthy indulgence, try our new Peace Potion Superfood Snicker Ba...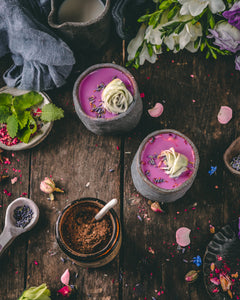 Here is a most serene Peace Potion latte recipe, an evening elixir that...